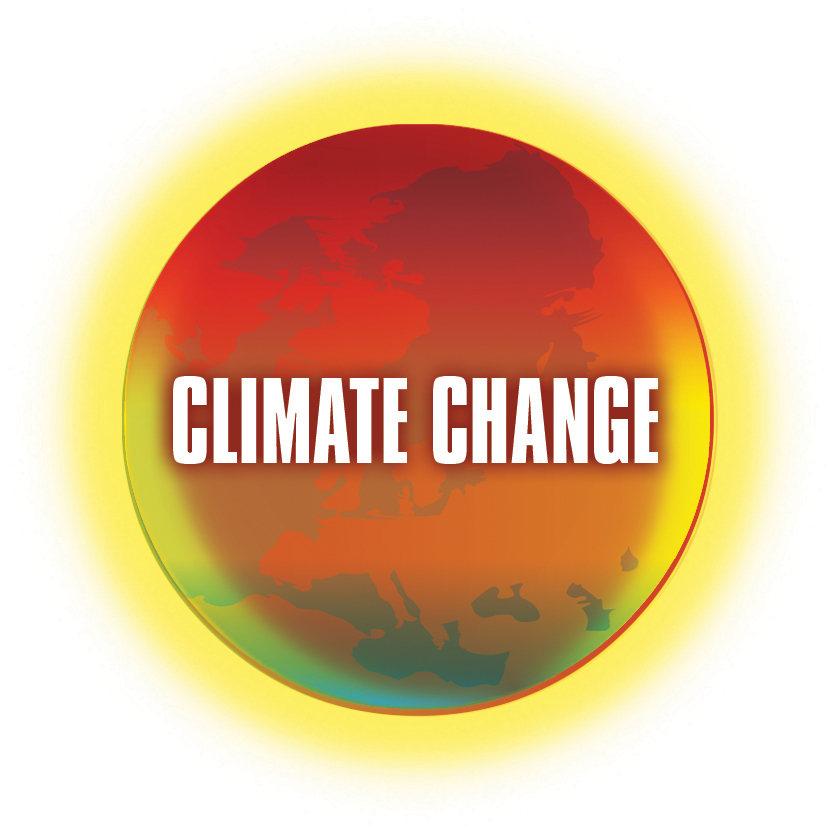 Blog Action Day 2009
I have a friend who, for a long time, would not concede that climate change was real. He gave the usual opinion that statistics can say whatever you want them to say. Now he agrees that climate change is real, but argues that it's a natural occurrence - it's happened before and will happen again - we'll just have to adjust.
In that sense, he's right; we will have to adjust, because at this point it's not likely that we can avoid all of the effects.
Newton Said It
Remember learning that actions have equal and opposite reactions? Well, if you look at the world's ecological hotspots, you can see where the plant and animal kingdoms are telling us that there's a heck of a lot of stuff going on and the reactions are not good. And it's not just those exotic animals and plants you've never seen outside of a zoo or arboretum that will be affected -
Welcome to the Future
Warmer temperatures will mean grape growing regions will have to move north. No more French wine, unless the French decide to invade England. And you may still take a tropical island vacation, but not in Indonesia, where their Environment Minister announced that as many as 2,000 islands could disappear under the waves.
No more of the safe-to-eat wild salmon and no more lobster dinners. Think avocados and nuts are expensive now? Wait until there's a 20 to 40 percent drop in the yield because of global warming.
But it won't all be loss - you'll have a lot more mosquitoes and poison ivy. And feral cats, because the warmer temperatures are already extending their breeding season.
There may be less fish, but you'll have more stinging jellyfish closer to shore, which means you might not swim as much in the ocean, but since the giant squid are moving from the equator up even as far as Alaska now, you might want to give up ocean sports, anyway.
Maybe this still seems fairly trivial (if you don't count the multitudes of plants and animals who disappear or turn up in odd places because their habitats are gone), but while you're trying to figure out whether or not to pay $15 (or more) for a cup of coffee, other people's homes are drying up and blowing away or sinking into the ocean. Fresh water is becoming scarce and therefore so are food supplies, leading to wars, mass migrations, famine and a resurgence of diseases including malaria in places that formerly never had it.
Be Right - But Don't Be Dead Right
The data is in: global warming is happening. Maybe the way we've tucked into our natural resources as though they were an all you can eat buffet isn't the reason for it. But maybe it is. If it isn't, there isn't much we can do except try to adjust as best as possible and lay in plenty of freeze-dried ice cream, because the Survivalists aren't good at sharing. But if there's a chance we can reverse the trend by the actions that we take, then doesn't it just make good sense to try?
If my friend is right, he can say "I told you so." But if he isn't, and we can initiate change before our children and grandchildren become characters in a real-life version of dystopian Mad Max, we can magnanimously take the high road, opting to say nothing and just continue to sip our French wine.
Take action now

. Join me and the World Wildlife Federation in Acting for Our Future. Tell your elected officials you want climate change legislation. Tell your friends. Tell your family. Tell your Twitter followers and everyone on LinkedIn and Plaxo, Orkut and yes, even Myspace. Post it on Facebook. Write a blog post about it. Even if you never screw in another energy-saving lightbulb, you will know you did something important.
If you don't want to, fine. I understand. No, not really.
And if you're not writing, emailing, or phoning your senator to get climate legislation, then write NASA - tell them to stop bombing the moon, 'cause you might have to live there and bomb craters could affect the property values.