Being a former IT worker, I can't help but geek out when I see technology being used for social good. One of the best groups throwing a spotlight on this is Nonprofit Tech for Good.
Technology is crucial to every business and nonprofit and if your small NGO is not keeping up with the latest news in this sector, it could be at a very large disadvantage. This is not to say that you have to have the latest and greatest when it comes to tech - we all know that NGOs usually have to make do with older tech, but
knowing
what could make a difference for
your
NGO can provide a good map for planning.
Thought #1: Data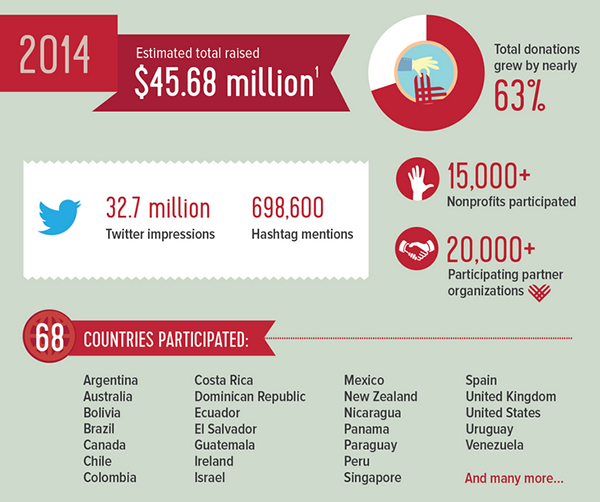 You can overdose on data if it's not well-organized, well-presented, and germane to the subject. These infographs at Nonprofit Tech for Good information about fundraising and social media that can help you figure out short term goals, long term goals, and whether or not you're on the right track with your current planning. Derived from several different sources, the graphs are clean and clearly communicate what you need to know. See them at:
15 Must-Know Fundraising and Social Media Stats
Thought #2: Open Reporting
Transparency is something all NGOs, big or small, have to be concerned with. People who support a cause or a nonprofit serving a cause they love want to be sure that the NGO is doing the best with their donations. But being transparent isn't always easy. Financial reporting, in particular, can be tricky.
Nonprofit Tech for Good listed Open Reporting on its website, so I took a look. Here's a video I saw there:
You can also see a demo of how the reporting works:
Open Reporting has 3 tiers of pricing, starting with
Free
. Check out Open Reporting
here
.
Nonprofit Tech for Good
has TONS of great reading and advice for small nonprofits, including webinars. The best way to learn about what they're offering on a regular basis is to sign up for their newsletter. If you haven't yet, you are missing one of the best tech resources for NGOs available.